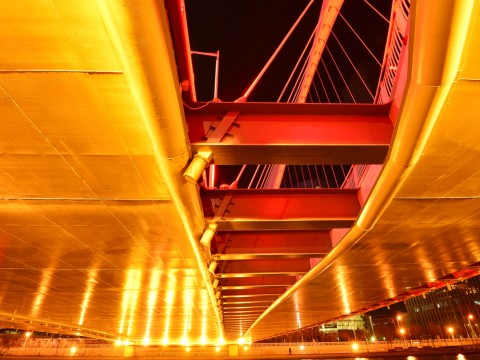 On the 8th - 9th of December an event in Frankfurt called The Digital Global Infrastructure Dialogue 2020 will take place. It brings together the senior elite of the infrastructure industry with total of $1.5 trillion and representatives of over 24 countries.


After receiving an invitation from the administration of The Digital Global Infrastructure Dialogue 2020 Vladimir Pirus - Chairman of the Board of the "City Development Fund" will participate in the following discussion that will be on the 9th December, 11:00 AM - 12:00 PM CET: "Infrastructure in Europe – What regions/countries/sectors are investors focussing on, why? How promising is digital really? Any new regions or same old story? Reasons?"
Other participants of the discussion are :François Bornens, Partner, Arjun Infrastructure Partners Moderator, Martin Polony, Ministry of Finance, Ministry of Finance Slovak Republic, Georg Zett, Manager, PSP Investments, Tuerkekul Dogan, Member of the Executive Board, Guelermak, Kamil Burganov, Vice President, GIC.
GID provides a forum for international decision makers in infrastructure to get together in a series of interactive sessions, 1:1 meetings and fire-side chats. Senior industry experts, including investors, lenders, developers and policy makers will be discussing the latest global trends in infrastructure.
Among the topics covered will be the latest investment strategies and bidding tactics, global investment opportunities in energy, Tech & Telco and transport infrastructure as well as insights from developers that secured funding for mature- and emerging market projects.
One major trend across regions is that ESG has been established as a serious investment criteria by pension funds – the increasing demand for investments that tackle climate change translates into high demand in low carbon infrastructure.
Join GID 2020 to find answers to the main challenges that the industry faces today. How to find the best strategies for your investment? How to diversify the portfolio? How to deal with increasing risk? How serious is the impact of the political and economic factors on your investment? Who are my business partners I can rely on? What is the impact of COVID-19 on infrastructure?