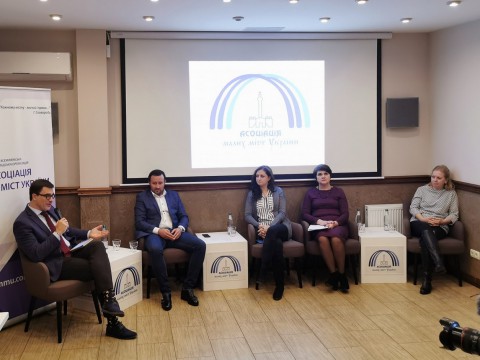 The Association of Small Cities of Ukraine has won a grant for implementation of the Global Sustainable Development Goals proclaimed by the Resolution if the United Nations General Assembly dated 25 September 2015.
Today a landmark event for Bila Tserkva took place! NGO "City Development Fund", LLC "Academy of Public-Private Partnership", NGO "Association of Small Cities of Ukraine" and "Business for Smart Cities" have signed a Memorandum of cooperation.
The goal of the Memorandum is to establish long-term cooperation to support Ukrainian cities in achieving Sustainable Development Goals in order to improve life in territorial communities.
To fulfill this goal, Bila Tserkva was selected by the Head of the Association as a promising and strategically important city for a pilot project.
The next step will be the preparation of Bila Tserkva Development Strategy, which will include clear proposals for transforming the city into a Smart City. It is necessary to learn from the best, so in the nearest future it is planned to attract to the strategy development the ex-mayor of Barcelona known for its innovative approach to community development.
The activity on the preparation for the draft will start in January 2020, and every citizen of Bila Tserkva will be able to submit proposals.