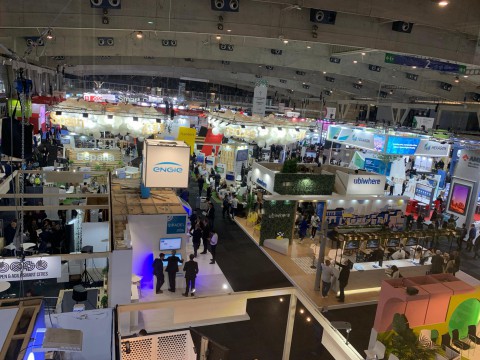 The Smart City Expo World Congress was held in Barcelona recently. It is a major urban development event that has become a global hub for 3 days, where leaders, city representatives, the public, entrepreneurs, experts and scientists from all over the world have met to improve the future of our cities. Representatives from the «City Development Fund» and «Business for Smart Cities» also attended the event and returned with new ideas and introductions. Among them: Christina Hafoss - Member of Parliament of the Faroe Islands, former Minister of Finance; John Paul Farmer – CTO city of New York; Okan Geroy - Smart Dubai Office Strategic Planning Consultant; Warren Smith - Director of Global Digital Markets, United Kingdom Government's Digital Services; Amrit Abhijat - Secretary of the Ministry of Housing and urban affairs in New Delhi; Gunnar Bjorkman - Innovation Director, Stockholm; Vivian Balakrishnan - Minister for Foreign Affairs of Singapore; Lachina Kone - General Director of «Smart Africa»; Jing Huang - Sales Operation Director of Shangai Lianshu IoT CO., LTD. Ltd and others.
The event consists of an exhibition and a three-day congress covering a variety of topics: urban collaboration, e-government, transport systems development and transport innovation, security, disaster management, legislation, economic development, ecology, health, information technology, telecommunications and more.
The Smart City Expo World Congress exists to empower cities and collect urban innovation around the world. Promoting social innovation, establishing partnerships and business relationships, sharing experiences and wishing for change create a better future for cities and their citizens around the world.